Community Outreach Music Series
It's beginning to look a lot like ..............
CELTIC CHRISTMAS .......... In Meriden, CT.
Hope to see some old friends there ... and to make some new ones!!!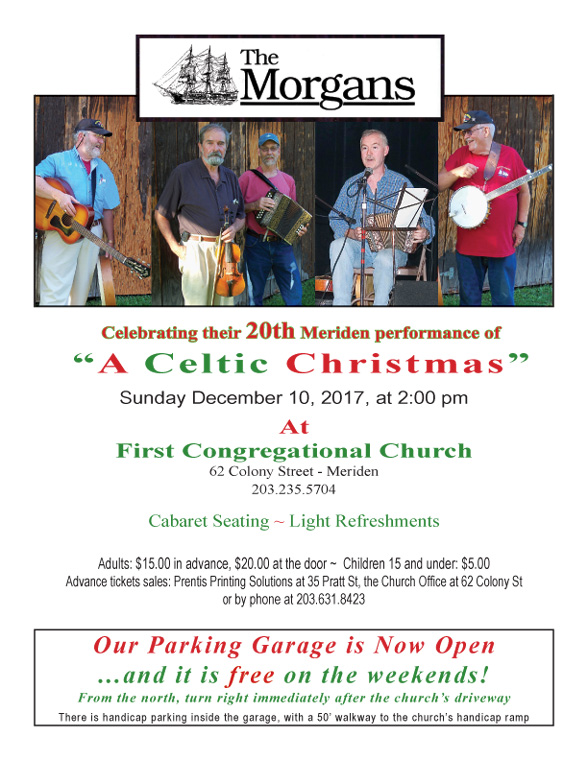 Left to Right: Tom Callinan, Tony Morris, Steve Roys, Chris Morgan, Don Sineti
Founded in 1971 by Chris and Don, THE MORGANS are not playing together as much as in our early years; but we're still above ground, and loving what we do. Our history of Celtic Christmas Concerts in Meriden dates back to the mid-1990s. The CD below was recorded/released in 1998. Click on it to see all the recordings....