Tom Callinan
YOUNG AMERICA
Songs, Stories, & Tunes
From The Colonial, American Revolution, & Federalist Periods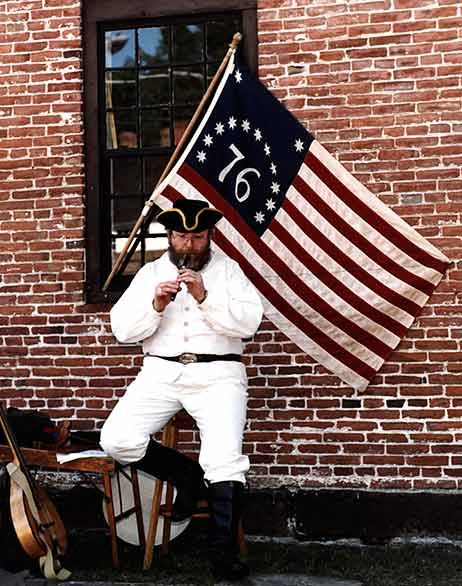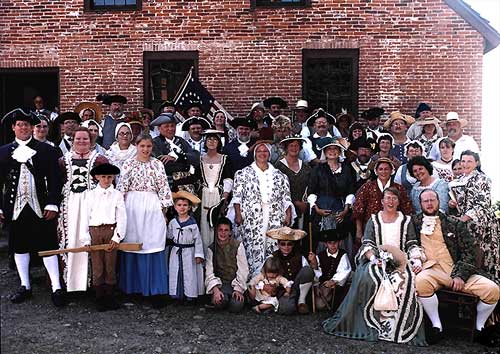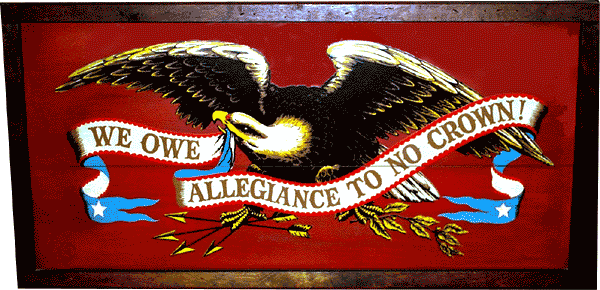 Drawing on his extensive repertoire of folksongs, sea songs, chanteys, and
popular songs and tunes from a variety of times and places, Tom Callinan,
former CT junior high school teacher, has constructed a program of diverse
songs from early America.

The Early Songs: "We Gather Together", "Simple Gifts", "Old Hundredth"
(The Doxology), and "Amazing Grace" were among the songs that were brought
to America by immigrants in search of religious freedom.

Songs Of Colonial Life: "The Life Of The Country Boy", "With Horns And
Hounds", "Springfield Mountain", "Jolly Old Roger (the tinmaker man), "The
Oxen Song" (logging), "The Codfish Chantey", "In The Good Old Colony Days",
"A Begging We Shall Go" (rogues), "Wild Amerikay" (emigration), and
"Pleasant And Delightful" and "Early One Morning" (off to war).

Revolutionary War/1812Songs: ""The Riflemen At Bennington", "Captain
Jinks", "Soldiers' Joy", "The Battle Of The Kegs", "Soldier, Soldier, Will
You Marry Me?", "In The Days Of '76", "Johnny Has Gone For A Soldier",
"Yankee Doodle", "The Battle Of Stonington", "The World Turned Upside
Down", "The Constitution", and "Yankee Doodle Dandy-O" (The Constitution
And The Guerriere).

Sea Songs, Chanteys, & Tunes: "The Mermaid", "Sam's Gone Away Aboard A Man
Of War", "The Coasts Of High Barbary", "Captain Kidd", "Rolling Home To
Old New England", "The Cruel Ship's Captain", "Newcastle", and "The Girl
I Left Behind Me".

Please Note: Since no era is locked in time, isolated from the previous or
subsequent periods, the songs presented in this program are presented in
light of their historical perspective to the period between 1620 - 1820.

Tom Callinan's entertaining and informative narrative style brings audiences
of all ages into the performance with catchy choruses, interesting anecdotes,
and an assortment of musical instruments from the string, wind, and
percussion families. Special attention is paid to passing on the
fundamentals of the age-old art of spoon-playing to contemporary folk.

Link to View letter from the West Hartford Library