Tom Callinan
Brother Against Brother-Songs, Tunes,
& Tales From The War of Rebellion or Northern Aggression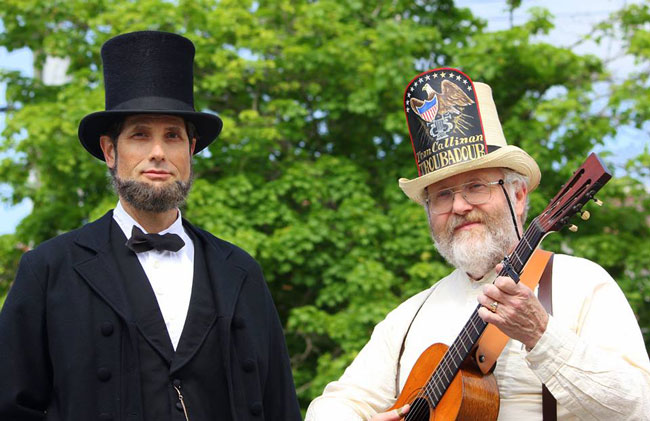 Tom Sings For Long-Lost Ashes Of Civil War Soldier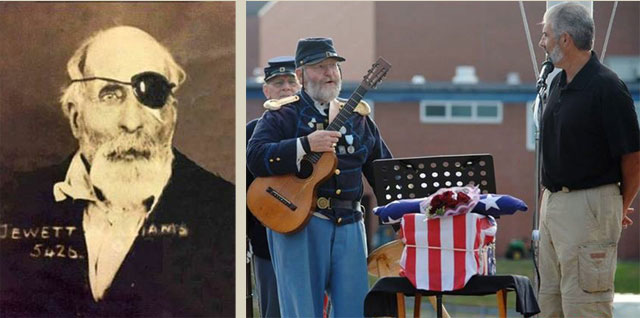 Read the inspirational story at this link:
Tom Sings For Long-Lost Ashes Of Civil War Soldier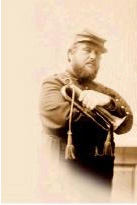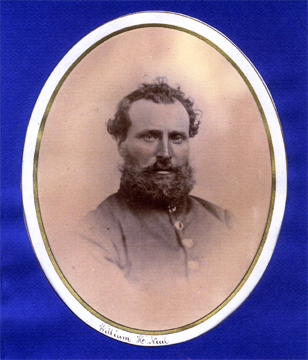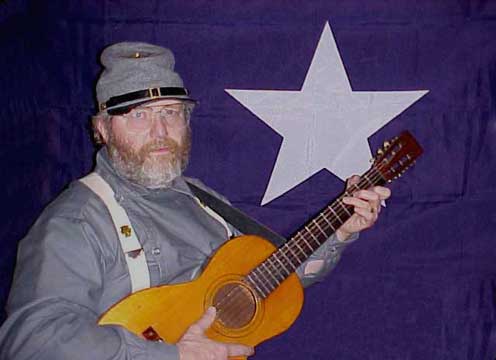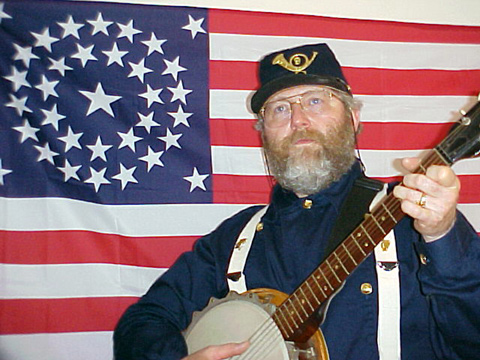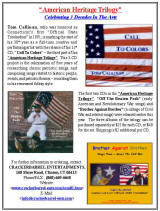 Celebrating 3 decades in the arts

Drawing on his extensive repertoire of folksongs, sea songs, chanteys, and popular songs and tunes from a variety of times and places, former Connecticut junior high school teacher, Tom Callinan, has constructed a program of diverse songs from and about the Civil War period.
Slave Songs: "Follow The Drinking Gourd" • "The Blue-Tailed Fly" • "No More Auction Block"
Confederate Songs: • "Dixie" • "The Bonnie Blue Flag" • "The Yellow Rose Of Texas" • "Goober Peas" • "Maryland, My Maryland" • "Roll Alabama, Roll" • "That Damn Yankee Lad" • "Lorena" • "Tom Dula"
Yankee Songs: • "The Battle Hymn Of The Republic" • "John Brown's Body" • "Marching Through Georgia" • "The Battle Cry Of Freedom" • "Just Before The Battle, Mother" • "Farewell To Grog" • "Kingdom Coming" • "The Minnesota-O" • "Paddy's Lamentation"
Both Sides: • "Tramp! Tramp! Tramp!" • "Tenting On The Old Camp Ground" • "Oh Susanna" • "When Johnny Comes Marching Home" About: • "Two Brothers" • "Connecticut's 9th"

Tom Callinan's entertaining and informative narrative style brings audiences of all ages into the performance with catchy choruses, interesting anecdotes, and an assortment of musical instruments from the string, wind, and percussion families. Special attention is paid to passing on the fundamentals of the age-old art of spoon-playing to contemporary folk.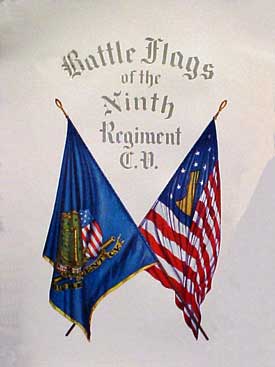 The year 2003 marked the centennial of the erecting of the Civil War monument to honor Connecticut's 9th Volunteer Infantry Regiment, in New Haven. Consisting mostly of Irishmen, the 9th was known as "The Irish Regiment". Raised in New Haven in 1861, the 9th saw action throughout the war. Standing at City Point (now Bayview Park, Howard Ave. and Sixth St.) the 1903 monument is located at the very site where Connecticut's 9th was mustered-in and trained.
For that centennial observation, Tom Callinan, The Nutmeg State's first "Official State Troubadour" composed a song (blending his original and historically-based lyrics to the tune of a popular 19th Century Irish melody) in tribute to "Connecticut's 9th", and he has performed it on-site at wreath-laying ceremonies on numerous occasions in subsequent years.
In 2008 Tom was on the program, performing original songs for dedication ceremonies in honor of two separate monuments to Connecticut Civil War regiments. The first was at the National Military Park in Vicksburg, MS at the site where 156 members of "Connecticut's 9th" died during the aborted excavation known as Williams Canal in 1862. And the second was at Grapevine Point (now Criscuolo Park) in the Fair Haven section of New Haven in honor of Connecticut's 29th Colored Volunteer Infantry Regiment.
Those commemorative songs are included on Tom's CD entitled "BROTHER AGAINST BROTHER: Songs, Tunes, & Tales From And About The American Civil War Period" (see catalog).
Link to Co. F, 4 th Connecticut Volunteer Infantry Website

View Durham Library Letter _ View South Windsor Library Letter