Tom Callinan
Loco-Motives
(Songs & stories about railroads and wacky train folk)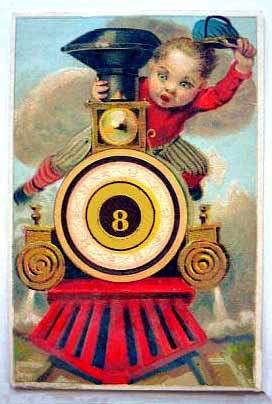 When Tom's family immigrated to the United States from Ireland in the late 19th century, many of his relatives found employment with the storied New York, New Haven & Hartford Railroad. That family tradition fueled Tom's interest in the folk who built, worked for, rode, or were affected by railways, past and present - here and abroad. The result was an extensive repertoire of songs and stories of and about railroads. Solo, or with wife Ann Shapiro, Tom gets audiences of all ages on-track, and actively involved in the presentations.

Many of the songs are participatory, and an array of string, wind, and percussion instruments, including: guitar, banjar, pennywhistle, train whistle, harmonica, ocarina, bodhran (traditional Celtic frame drum) , spoons, bones, and limberjack are used to get the hands clapping, and the toes tapping. Histories of the songs' uses are explained, and choruses are taught. The songs, stories, and tunes also serve as cultural enrichment tools for studies of work songs, transportation, commerce, and the expansion and unification of the United States from sea to shining sea. Available as concert/assembly programs as well as classroom workshops and residencies. In classroom workshops, through the simple songwriting process of re-writing lyrics, teachers and students can explore how music can be an effective tool for learning or reinforcing curricular concepts.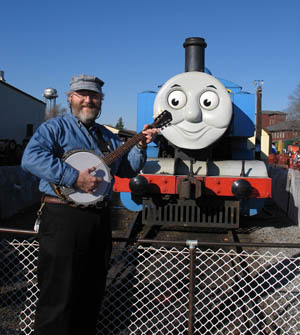 In the late 1980s, PBS introduced the British children's series, "Thomas, The Tank Engine" to American audiences via "Shining Time Station" - starring Ringo Starr,
and later, George Carlin as "Mr. Conductor".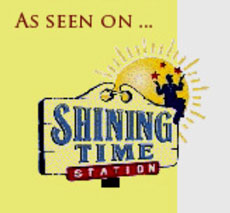 In 1989, Tom became involved with that " really useful engine " – " Thomas " ,
as one of the musical guests on PBS ' " Shining Time Station "
(Season 1, Episode 12, " Impractical Jokes " )
See YouTube post of Tom, singing
"Poor Paddy Works On The Railway" (1989):
http://www.youtube.com/watch?v=0FfE7Vw4CtA
Later (2005-2013) Tom became the musical component with " Day Out

With Thomas " events in: Essex, CT ( www.essexsteamtrain.com);
Thomaston, CT ( www.rmne.org); Boothbay, ME ( www.railwayvillage.org);
and Medina, NY (http://railroadmuseum.net/wp/).