Performed by Tom Callinan , Connecticut's 1st " Official State Troubadour"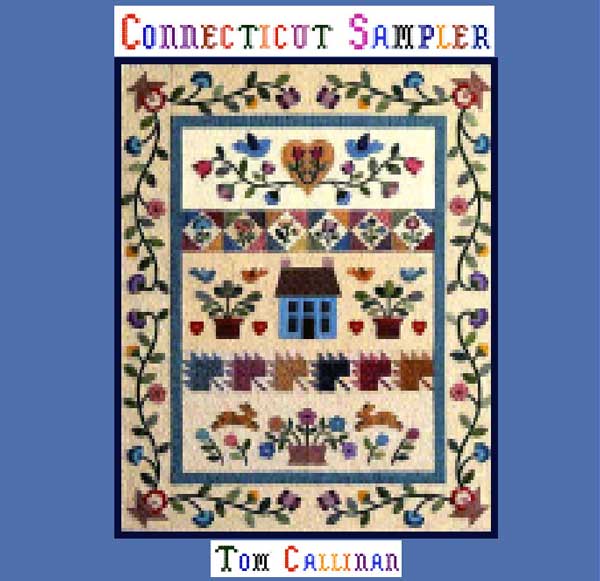 Tom Callinan - [lead + harmony vocals, 6-string guitar, banjar, pennywhistle, slide-whistle, bodhran, bones, harmonica, Marxophone, & button accordion] is a former Connecticut junior high school teacher, turned full-time creative and performing artist. Since 1977 Tom has worked full-time as an Arts-In-Education specialist, presenting thousands of assemblies and classroom workshops from Maine to Florida - and beyond. His extensive repertoire of traditional songs/tunes and original compositions, commemorating historical events and/or periods, in styles reminiscent of those from those respective periods, have earned his Callinan Educational Enrichment Programs (C.E.E.P.) high praise from teachers and students alike. In 1991 Tom was designated Connecticut's first "Official State Troubadour" . It is widely held that Tom has composed more songs about Connecticut than anyone in history. This will not make one rich, only a bit of an oddity - in this case, a Conn-oddity.
This is Tom's third Connecticut album. The other two: "Connecticut Troubadour" (1990) and "Connecticut Grown" (1999) are available from Crackerbarrel Entertainments order form:
< www.crackerbarrel-ents.com/catalog.htm >.
"Connecticut Sampler" was produced by Tom Callinan, d/b/a Crackerbarrel Entertainments. It was recorded, mixed, and mastered by Phil Rosenthal ( Connecticut's 3rd "Official State Troubadour" ) of American Melody Studio in Guilford, CT. Phil also provided stellar accompaniment and instrumental ornamentation on banjo, mandolin, and bass.
The Connecticut Troubadour Logo was designed by Tom, and made by The Sailbag Lady of Madison, CT. The front cover graphic " New England Sampler " © 2000, Brandywine Design was used with the permission of its creator, Linda Hohag of Corcoran, MN
< www.brandywine-design.com >.
The back cover photograph was taken by Steve Johnson.
"Wa-Mo-Go" lyrics were inspired by elementary school students from Warren , Morris, and Goshen , CT in 2004. The first 2 verses of "Cathole" were written collaboratively by two 8th graders with Tom's guidance, during his 2006 residency at Lincoln M.S., Meriden, CT. Tom wrote the 3rd verse later that year. "The Town Among The Willows" was commissioned by Jan MacEwen for Wilton , CT's Bicentennial in 2002. "P.T. Barnum: The One, Bar-None" was inspired by Jan Hetterly of The Contemporary Club of Fairfield, CT in 2004.
Jakob Fischer < www.pizzadude.dk > created the Embroidery font. The CD inserts were printed by Royal Printing Service of Guilford, CT. The CDs were duplicated by Bob Nary, a.k.a. "Doc Rock" of Suite Audio, Clinton , CT.